Here Are Our Special Service Packages To Help You Get & Keep Your Vehicle 'Back To School' Ready!
Back To School Car Care Package
Lube, Oil & Filter (up to 6 quarts reg oil)
52 Point Safety Inspection
Check Antifreeze & All Fluids
Inspect Belts and Hoses
Test Battery and Charging System
AND
Complete brake inspection
Inspection of suspension components
Tire Rotation & Balance (If Needed)
AND
Consultation on any problems with your vehicle
ONLY 39.95!
That's A savings of $30.00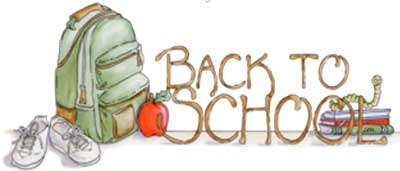 Back To School Fuel Saver Package
Choose From Any 3 Of These Special Offers & Take $10.00 OFF The Regular Price.

Oil Change & Replace Air filter
OR
Replace Air Filter & Spark Plugs
OR
Oil Change & Replace Spark Plugs